OBD-A622
information
OBD-A622 E-OBD AutoCan is a scanner for real-time automotive diagnosis based on the OBD 2
protocol. It offers many years of reliable use with its robust housing and solid construction. By simply
plugging it into your vehicles diagnostic socket, you will be able to read all trouble codes related to
the "Check Engine Light" and identify the code by consulting the included manual. It will also Erase or Reset the trouble light.

- Reading and erasing of trouble codes (stops the CHECK ENGINE light)
- Identifies Multiple Codes, Pending Codes, Generic and Manufacturer Codes.
- Displays over 700 possible error codes.

-Works on any Universal OBD2 or EOBD Vehicle.
- Supports ISO, VPW and PWM bus systems as well as can bus systems
- U.S. Models - European - Japanese - Asian - German - Korean...
- For VW, Audi, Mercedes, Seat and Skoda vehicles,OBD-A622 E-OBD AutoCan is recommended
- Not compatible with most BMW, Volvo & Subaru.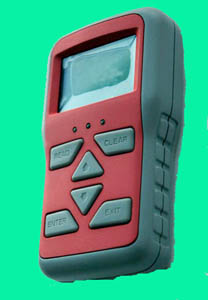 OBD-A522
Newly developed digital automotive AutoCan specially for European countries,with super design, easy operation, accurate readings, large LCD display, and protective molding.
Auto Diagnostics
¡¤Multiple task support
¡¤Wide colour touch screen
¡¤Online updating
¡¤Unrestricted CF card downloading
¡¤Large automobile maintenance database

Product Function
¡¤Live data graphic display
¡¤Circuit diagram reference
¡¤Internet update function
¡¤Education Demo with projector
¡¤Multiple language display function

¡¤OEM-level coverage for European vehicles
¡¤Touch screen menu for easy navigation
¡¤Multi-language supports
¡¤Frequent Internet software update
¡¤Diagnosis assistance system with VIP Service...
¡¤Setting of adaptation values
¡¤Coding of the new control modules
¡¤Read & Change ECU coding