HITAG-2 key tool V5.0
With help of this tool you can generate key content for KEYS and transponder of BMW E38, E39, E46, E53, E60, E61, E63, E64, E65, E66, E87, E90, E91, E92. Direct programming with HITAG-2 programmer of KEYS or transponders for E60-64, E70, E90-E92 (CAS/CAS2). Supported immobilizers EWS3, EWS3+, EWS4, CAS, CAS2, CAS3. With the help of programmer you can read and program internal key memory where are stored ODOMETER, VIN, ...
Just need dump from your immobilizer, put your NEW KEY (or transponder) on programmer and generate working key !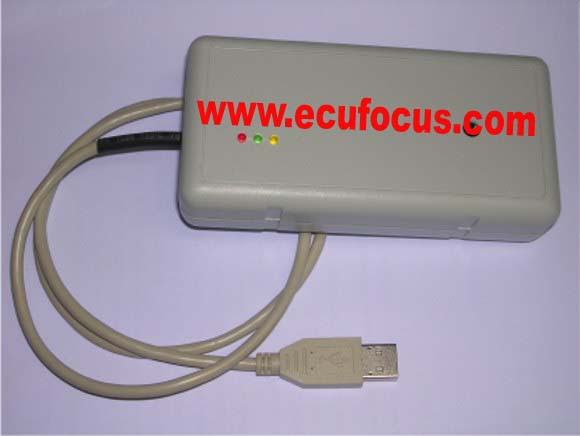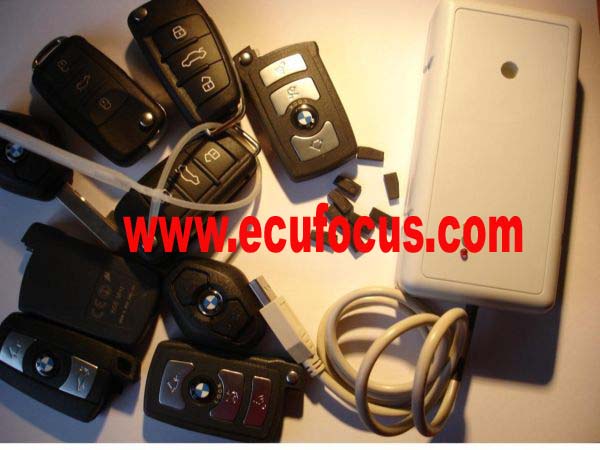 HITAG-2 programmer is device programmer intended for programming of HITAG-2 transponders compatible with PHILIPS PCF7936 transponders. It can be used for reading/programming of following type transponders:
PCF7936 PCF7941 PCF7942 PCF7944 PCF7945 PCF7946 19732C202
all these assembled in the keys of new vehicles (BMW, VW, Audi, Porsche, OPEL, SAAB, Puegeot, Citroen, Mitsubishi, ...). Can be programmed remote control data.