The XPROG-m programmer is designed to replace the earlier version of XPROG programmer.
XPROG-m programmer is fully upward-compatible hardware with XPROG programmer and have many additional features.
The XPROG-m supports in-circuit or on-board programming of Motorola 68HC05 , 68HC08, 68HC11, 68HC(S)12 , HC912, MC9S12, MC9S12X , Texas Instruments TMS370 , ATmega family MCU's and serial EEPROM's .
All supported devices are divided into "Software authorization" licenses. You can obtain authorization license only for these devices you are interested in.
We can offer authorizations and 11 pcs adapter.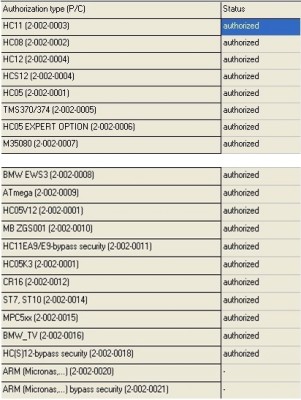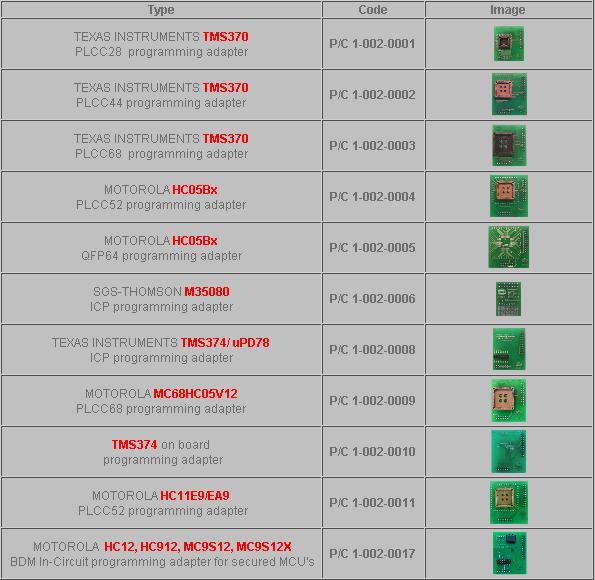 Authorizations
Eeprom read and write
Motorola HC05 family authorization (allows to read/write EEPROM)
Motorola HC08 family authorization (allows to read/write EEPROM)
Motorola HC11 family authorization (allows to read/write EEPROM)
Motorola HC(S)12 family authorization (allows to read/write EEPROM and flash memory)
Texas Instruments TMS370/TMS374 family authorization (allows to read/write EEPROM)
Motorola HC05B/X family bypass security authorization (allows to read/write secured EEPROM and flash memory)
ST M35080 read/write/erase authorization
BMW EWS3 authorization
ATmega family authorization (allows to read/write EEPROM and flash memory)
MB ZGS001 authorization
Motorola HC11EA9/E9 bypass security authorization (allows to bypass security bit and read EEPROM and RAM memory)
National CR16 authorization (allows to read/write EEPROM memory)
ST7, ST10 family authorization (allows to read/write serial EEPROM)
MPC5xx authorization (depending on device program automatically detects MPC5xx, M95xxx device type, flash, external flash and configuration memory size)
Motorola HC12, HC912, MC9S12, MC9S12X bypass security authorization (allows to read/write secured EEPROM and flash memory)